25 YEARS OF COMMITTMENT TO COMMUNITY
IDENTIFYING AND FOSTERING OPPORTUNITIES FOR SOCIAL INNOVATION
The Compromiso Foundation understands innovation as the type of change that creates new dimensions of performance, opening new windows of opportunity and creating new solutions in social, environmental, and cultural contexts.
We are an organization that identifies, co-creates and promotes strategic civil-society projects that have a strong social, cultural, or environmental impact. Together with businesses, government agencies, and social service organizations we strive to boost these activities to strengthen them and benefit a more significant number of people. PEOPLE AND COMMUNITIES WHO ARE DIRECTLY AFFECTED BY SOCIAL PROBLEMS THAT COMPROMISO AIMS TO ADDRESS.
We work in partnership with:
Social and business leaders and organizations who work to improve the lives of groups that are directly affected by the social problems we target.

Commercial and social investors: individuals and organizations who are interested in investing in projects, people, and organizations that have a positive social impact or have the potential to do so.
For more than 25 years, we have been acting as warrantors of effective articulation between diverse civil-society actors.
Fundación Compromiso

, en asociación con

Upstart Co Lab

y

Nesta

, presenta

Creatividad, cultura y capital

: la inversión de impacto en la economía creativa global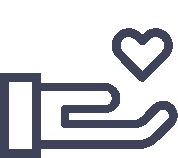 A community of highly effective and well-articulated organizations offering the instruments to create the solutions people need. logo_Fundación_Itaú_fondo_transparente
Sign-up for e-mail updates